The individual fingerprint for hot formed metal parts
Based on the CeraCode® technology Senodis provides an all-in-one solution for the application of a high-temperature resistant Data Matrix Code (DMC) for the continuous marking and recording of hot-formed metal parts.
Industrial Drop-On-Demand printer
Supply and integration of a printing system in the press hardening production line of the customer
Heat-resistant ink
Delivery of a high-temperature resistant ink based on ceramic pigments
Component recognition with industrial scanner
Integration of industrial scanners including contrast lighting and data interface for the part recognition
Marking solution for press hardened parts
The marking solution from Senodis, based on the CeraCode® marking technology, uses industrial printers to generate a data matrix code from a high-contrast, ceramic ink that is still reliably machine-readable even after exposure to temperatures of about more than 1.000°C. Parts can be reliably recorded and identified (across all hot forming steps). The traceability is thus guaranteed seamlessly.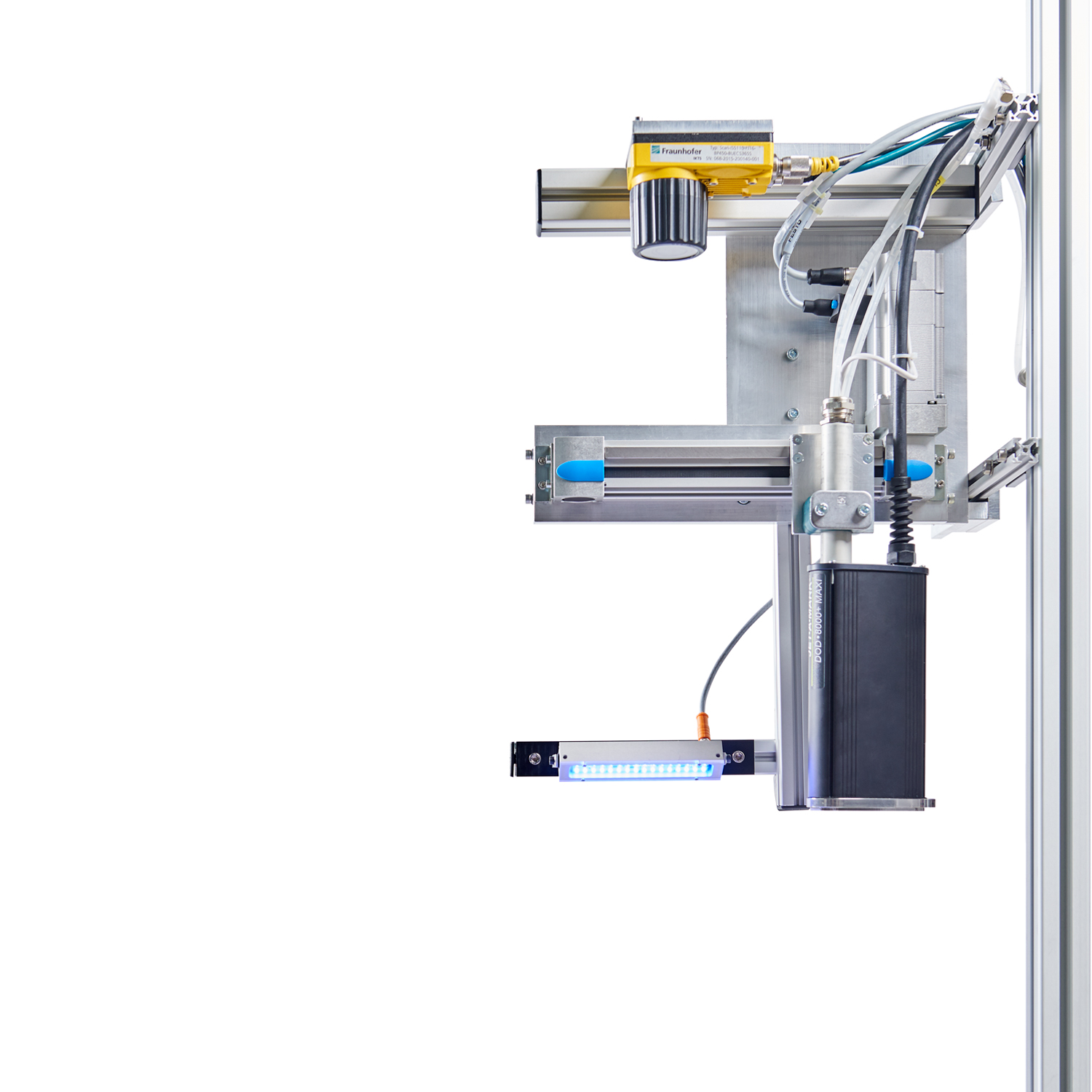 Ink and ink supply
The parts are printed with a heat-resistant ink that was specially developed for this purpose. The ink will be delivered in standardized tanks and provided with an ink supply unit (pump, reservoir, rinsing/cleaning unit) at the production line.
Printing of the Data Matrix code
Code type:

Data Matrix ECC200, Micro QR

Printer:

Drop-on-Demand printer (Matthews Marking)

Encoded characters per Data Matrix:

8 × 8: 6 numerical, 3 alpha-numerical




12 × 12: 10 numerical, 6 alpha-numerical


16 × 16: 24 numerical, 16 alpha-numerical
32 × 32: 124 numerical, 91 alpha-numerical
Min. code height (width is dependent on the format):

8 jets: 14 mm




12 jets: 21 mm


16 jets: 28 mm
32 jets: 56 mm

Max. c

ode height:

16 × 16: 63,5 mm


32 × 32: 127 mm
Dimensions and velocity
| | |
| --- | --- |
| Max. print velocity: | 2 m/s |
| Max. print distance: | 10 mm |
| Größe (L x B x H): | 400 × 400 × 520 mm³ (bei 150 mm stroke) |
Modular all-in-one system
The all-in-one system including printer, scanner, supply and controller is constructed modularly and therefore easy and fast integrable in existing production lines. This results in short down times and less adjustments.
Printhead with positioning unit (linear axis), ink supply and tank, rinsing/cleaning system, ID-scanner incl. lighting, part sensor, controller, touchscreen interface.
Controller and IT integrati

o

n
The scanned part number, the time stamp and any other data from the manufacturing step are transferred to the customer's data room via the data interfaces provided. Data handling, control and monitoring of all components of the system are carried out by a supplied controller unit.
Further informationen
Simple and robust handling – only little training

efforts

Automated predictive maintenance system

Excellent code readability - hogh contrast with luminescent particles

Communication with standard interfaces (Profinet, Modbus, OPC-UA)

Simple positioning of the code on the part with a linear axis

Part recognition during printing with optical or inductive sensors

Standardized housing for a simple and fast integration

Optimized for a quick and easy integration with minimal interference for the existing operations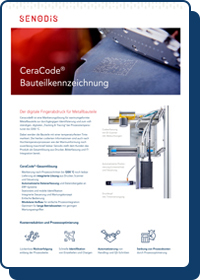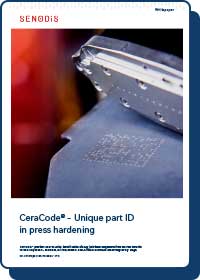 If you are interested in integrating our marking solution in your production, please contact us with a brief description of your requirements.