Our mission
The digital transformation of industry is not developed on paper; it requires pioneering work to implement specific solutions and applications off the beaten track. With our experience and our network at the interface between materials research, optical sensors, and digital data analysis, we and our partners provide the missing building blocks for the connection and digitization of your production.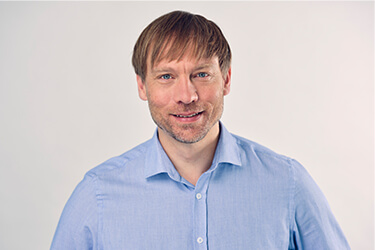 Björn Erik Mai
Founder & Managing director (CEO)
Business development and investors
Energy- and process engineer with more than 10 years of management experience in business development and product management of technological innovations and applications.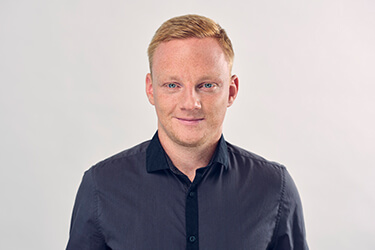 Dr. Christoph Kroh
Founder & Managing director
Product- and technology development
Electrical engineer with a broad background in measurement and automation technology.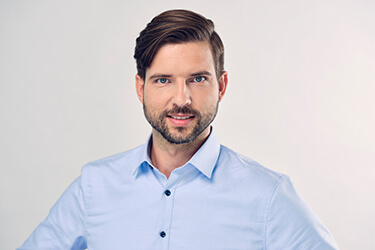 Dr. Marek

Rjelka



Founder & Managing director
Digital integration, image recognition and algorithms
Mathematician, data scientist and programmer. Responsible for the machine learning algorithms for evaluating process data.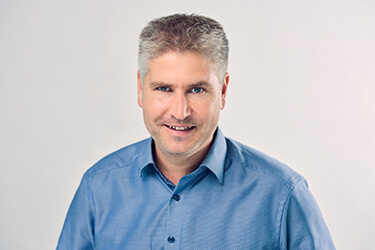 Prof. Dr. Thomas Härtling
Founder & Advisor
Technology and IP strategy, scientific advisor
Physicist and professor at the Faculty of Electrical Engineering and Information Technology at the Technical University of Dresden. Heads the group "Optical test methods and nanosensors" at Fraunhofer IKTS.
Our journey
Partner
Strategic partnerships are of crucial importance to us as a young company. In addition to a constant exchange of information and further development opportunities, the use of products or experiences that are already in industrial use is the fastest way for Senodis to achieve industrial series production of the CeraCode® marking solution. At the same time, it is possible to serve a wide range of applications.
Research and development partners

The Fraunhofer Institute for Ceramic Technologies and Systems IKTS, with its three institutes in Dresden and Hermsdorf (Thuringia), is the largest ceramic research institute in Europe and, as a research and technology service provider, conducts application-oriented research for material development, industry-relevant manufacturing processes and prototype components and systems.
The institute "Material diagnostics" (IKTS-MD) in Dresden-Klotzsche with its unique field of competence in the field of optical systems / sensor technology in combination with the methods and algorithms of image recognition and processing is the most important strategic partner for the technology and product development of Senodis.

The hot forming department of Volkswagen Group Components Kassel has been working together for several years with Fraunhofer IKTS in the development of the CeraCode® marking solution. During product development, a close cooperation was established between Senodis and Volkswagen. Volkswagen Group Components Kassel is particularly important for the testing and integration of the CeraCode® solution in ​​hot forming. We look forward to a further exciting cooperation.

Beschriftungstechnik Gärtner GmbH has been adapting marking and automation systems for various areas of application for over 20 years. They have experience in laser and labeling as well as inkjet processes and has a high level of expertise in the design and manufacture of industrial integrated solutions. For Senodis, Beschriftungstechnik Gärtner offers itself as a highly qualified engineering partner to convert the CeraCode® marking solution into an automated structure that can be easily integrated into production lines.

Matthews Marking Systems is the main supplier of the printing systems (printhead, ink supply) for the CeraCode® marking solution. Matthews Marking Systems is one of the world's leading companies in the field of packaging and industrial goods marking.
Matthews inkjet printers are characterized by their high level of robustness and low downtimes. As a result, the use of Matthews printing systems for Senodis is an important part of a robust and reliable identification system for the use of ceramic inks. In addition to extensive technology and market experience, they can serve as an important network partner for the internationalization of Senodis due to their global activities.