Our vision
The digital transformation of industry does not happen on paper, it requires pioneering work to implement concrete solutions and industrial applications. With our know-how, we are a reliable partner when it comes to networking and digitalising your production.
Our history
The cornerstone for Senodis was laid by the development of the CeraCode technology at Fraunhofer IKTS in Dresden, which began in 2014. After the successful demonstration in a press hardening line, the product development was further advanced in an incubation programme at the Fraunhofer Institute. Supported by the EXIST research transfer programme of the Federal Ministry of Economics and Technology, Senodis Technologies GmbH was founded in 2019.
Identification even in harsh environments
Intelligent component marking and identification
Total solutions for companies and process chains
Connecting components and production processes
Intelligent solutions for process optimisation
Processing of process and component data
Secure data provision and exchange across process chains
Solutions for Industry 4.0, circular economy and CO2 tracking
Creating added value for the industry
Raising cost potentials through process optimisation
Creating potential in the area of digitalisation
NNetworking of industrial sectors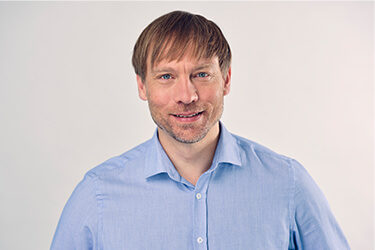 Björn Erik Mai
Co-founder (CEO)
Business development and investors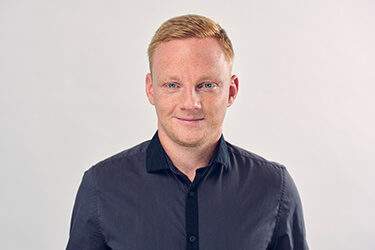 Dr. Christoph Kroh
Co-founder
Product- and technology development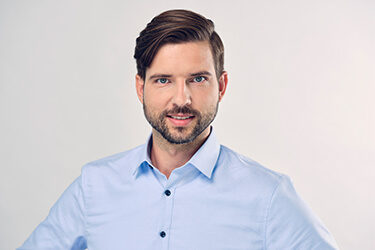 Dr. Marek Rjelka
Co-founder
Digital strategy and software development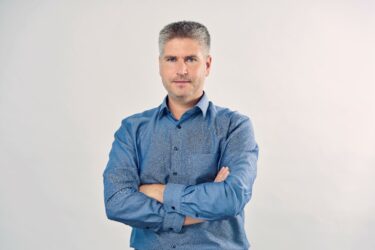 Prof. Thomas Härtling
Co-founder & Advisor
Technology and IP strategy, scientific adisor
Our partners
Strategic partnerships are crucial for us as a young company. In addition to a constant exchange of information and targeted further development opportunities, the use of products that are already in industrial use is the fastest way to reach series maturity of the CeraCode® marking solution. At the same time, this allows us to serve a broad field of applications.
Research and development partners

With its three institute sections in Dresden and Hermsdorf (Thuringia), the Fraunhofer Institute for Ceramic Technologies and Systems IKTS is the largest ceramics research institute in Europe and, as a research and technology service provider, conducts application-oriented research for materials development, industry-relevant manufacturing processes and prototype components and systems.
The institute's "Material Diagnostics" (IKTS-MD) section in Dresden-Klotzsche, with its unique field of expertise in the area of optical systems and sensor technology in combination with the methods and algorithms of image recognition and processing, is the most important strategic partner for Senodis' technology and product development.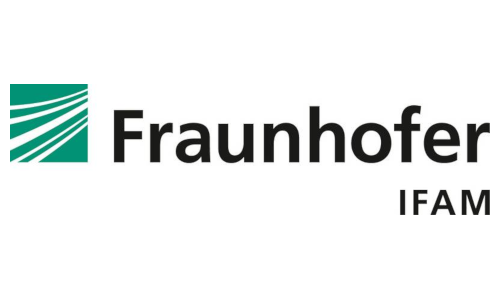 With its seven locations, the Fraunhofer Institute for Manufacturing Technology and Applied Materials Research IFAM is one of Europe's most important independent research institutes in the fields of "Adhesive Bonding Technology and Surfaces" and "Shaping and Functional Materials". In addition to these core areas, the institute also conducts research work in the fields of automation and Industry 4.0, among others.
For Senodis, Fraunhofer IFAM is an important partner in the development of identification solutions based on image processing in application areas where standardised code formats cannot be used.
Octopus Fluids GmbH & Co. KG is a manufacturer of the finest writing inks, perfectly matched printer inks and special inks for complicated industrial applications. As a manufacturing company, Octopus Fluids handles the areas of research, development, production and sales of inks and paints for business customers. In addition, the company also has a division for the sale of printing and speciality inks to private individuals.
Due to its diverse expertise in ink development, Octopus Fluids is an important part of Senodis' technology development and acts in particular as a development partner in the field of inks for various printing technologies.

The hot forming department of Volkswagen Group Components Kassel worked with Fraunhofer IKTS for several years to develop the Ceracode marking solution. In the course of the product development, a close cooperation between Senodis and Volkswagen was established. Especially for the testing and integration of the CeraCode® solution in the field of hot forming, Volkswagen Group Components Kassel is an important support. We look forward to further exciting cooperation.

Beschriftungstechnik Gärtner GmbH has been customising labelling and automation systems for various applications for over 20 years. It has experience in both laser and labelling as well as inkjet processes and has a high level of expertise in the design and manufacture of industrial integration solutions. For Senodis, Beschriftungstechnik Gärtner thus offers itself as a highly qualified engineering partner to transform the CeraCode® marking solution into an automated setup that can be easily integrated into production lines.

Matthews Marking Systems is the main supplier of the printing systems (printhead, ink supply) for the CeraCode marking solution. Matthews Marking Systems is one of the world's leading companies in the field of marking packaging and industrial goods.
Matthews' inkjet printers in particular are characterised by high robustness and low downtime. This makes the use of Matthews printing systems for Senodis an important component for a robust and reliable marking system for the use of the ceramic inks. In addition to extensive technology and market experience, their global operations allow them to serve as an important network partner for Senodis' internationalisation.